Food Review: Mod Pizza
Carbondale Welcomes New and Modern Pizza Place
In late August of this year, a new addition to the University Place in Carbondale opened: a new, delicious, pizza joint. Mod Pizza was founded in 2008 by married duo Scott and Ally Svenson in Seattle, since then the delicious food has sped across the nation. 
The pizza place is Subway style where you go through a line and choose what toppings and goodies to put on top of your slab of dough. When I went there a few weeks back, I got a hand tossed, sausage and veggie pizza. I watched as the man put my pizza in the oven with a large spatula. In awe, I gawked and ooed while watching the dough of my pizza crust rise. I had them add pesto and ranch on top, which made the pizza so delicious. The pizza was hot, the cheese was gooey goodness, and I could only compare the experience to sitting in a pizza shop in heaven. It is as if G_d made the pizza themself.
The food was not only the best part, but the atmosphere was also intoxifying with chill vibes and amazing music. I walked in and Stevie Nicks was playing (and if you know me, you know that she is my queen). I was instantly comforted. Everything about the whole restaurant was amazing. 
I thoroughly enjoyed my whole experience at Mod Pizza, and will definitely go again. I recommend this delicious sanctuary and give it a 10 out of 10. Please, when you get the time, visit Mod and fully immerse yourself in the experience.
About the Writer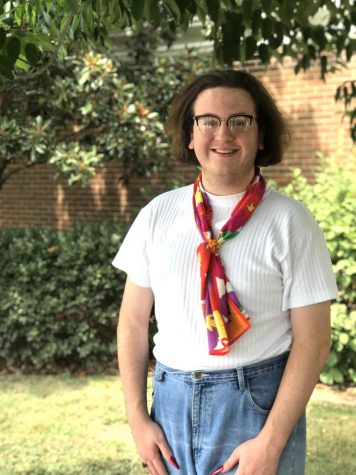 Aaron Elliott, Specials Manager
Aaron is a rambunctious junior with high hopes and tons of ambitions. He is the Specials Manager for the Herrin Tiger Journalists. He enjoys sewing, shopping,...