Candidates Fizzle During Latest Debate
On November 20, 2019, the world tuned into the fifth debate of the 2020 Democratic primary race. Ten candidates took the stage in Atlanta, Georgia to discuss a number of topics ranging from health care to climate change to foreign policy.  An all female lineup of moderators attempted to probe into the issues, but the candidates seemed to be playing it safe, politely disagreeing with one another and avoiding the head-to-head showdown the country had come to expect.
A topic all candidates seemed to agree on, however, was the impeachment investigation into sitting President Donald Trump.  Frontrunner of the October debate, Elizabeth Warren commented, "We have to establish the principle that no one is above the law.  We have a constitutional responsibility, and we need to meet it." Trying to shift the focus off of the President, several candidates seized the opportunity to use the impeachment topic to showcase their versions of a future after Trump.
The taboo subject of legalization of marijuana on a federal level was probably one of the evening's most memorable topics, as Senator Cory Booker asked if Joe Biden was "high" for expressing his opposition.  Booker went on to say, "Marijuana in our country is already legal for privileged people." While this statement carried some weight with the majority of candidates, a few expressed different opinions on the matter.  Even with this minimal disagreement, the debate seemed to lack the same energy as previous ones.
Overall, the general feeling was that the debate lacked substance.  The candidates did very little to help American voters distinguish between the differences in their policies.  In fact, a majority of the country is unsure of whether the candidates even have differing opinions on most of the topics discussed.  In what some tabloids are calling "the last-chance" for some of these candidates to prove their worth in the running of the democrats, the New York Times put it best when stating, "it was the debate that wasn't".
About the Writer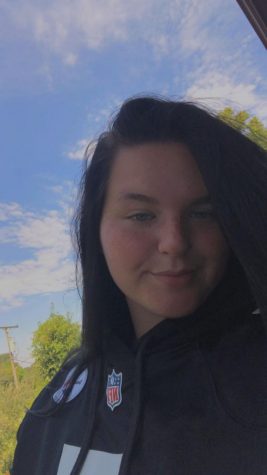 Aubree Williamson, Writer, Photographer
Aubree Williamson is a sophomore and this is her first year in Journalism. Her favorite color is blue and she loves watching Tik Tok. She also likes to...