Media with Makay
Social media is constantly changing. From week to week, the trends change, the memes fade out, and there is a new overnight sensation. Social media influencers who once reigned the stage are no longer heard of and OG Youtubers make their comebacks.
This past week many students around our country participated in taking the PSAT/NMSQT. After the tests were finalized and turned in, they took to Twitter. Students uploaded quotes and their favorite moments from the test accompanied with reaction pictures and GIFs. Students found comfort in the tweets and memes knowing they were not alone in their testing struggles. Knowing you are not the only one who struggled with remembering the difference between the mean, median, and mode and whatever the heck a constant is calmed post-test anxiety. Herrin's Hayley Franklin (11) got her fair say on the subject. In a post, she said "all these PSAT memes are making me laugh but I can't retweet them or else the College Board will hunt me down." Before taking the test, students had to sign a no disclosure agreement and students, such as Hayley Franklin, are sacrificing retweets for her scores. The PSAT may be a helpful tool in our college careers, but for us, it is all about the memes.  
Kylie Jenner has taken over the internet once again. Trolls across the nation say that Jenner "has no talent" but boy were they wrong. In a viral video, Kylie was going to wake up her daughter Stormi Webster by singing "rise and shiine", but to our surprise little Stormi was already awake in her crib. This video has lead to an outbreak of memes on Instagram, Twitter, and Tik Tok. Jenner's face has been photoshopped onto the "Teletubbies" sun and her voice set as an alarm tone. Jenner and her mother worked hard to release $65 sweatshirts and a remix of her viral performance.The devil may work hard but Kris Jenner works harder.
Every week that goes by leads to new changes in media and it is something different everyday. One second your feed will flood with memes about Kylie Jenner next thing you see is a stadium booing the president. The internet is unpredictable and extremely chaotic. Who knows what will happen next?
About the Writer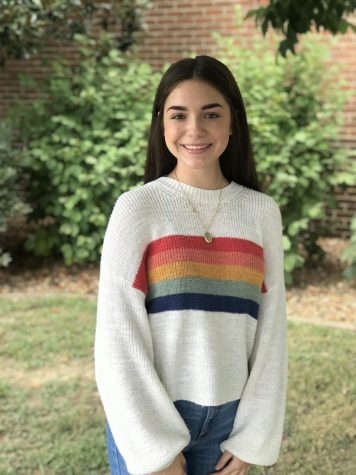 Makay Russell, Social Media Manager
Makay Russell is a junior at Herrin High.  This is her first year on Tiger Journalism and she manages social media for the team.  Makay is an avid reader...