Scholarly Success
Students travel to Effingham to visit with Illinois colleges.
On Tuesday, October 15, many HHS seniors traveled with Mrs. Shelton to Effingham for the annual Salute to Scholars luncheon. The Salute to Scholars program honors students who have a 3.5 GPA and scored 1060 or higher on the SAT.
At the event, colleges sent representatives from their departments, such as media communications, sciences, nursing, dentistry, teaching, and many more. Colleges that attended included University of Illinois at Champaign-Urbana, Southern Illinois University at Carbondale, Southern Illinois University at Evansville, Illinois State University, Eastern Illinois University and University of Illinois Chicago.
Students started the day walking around and checking out the colleges in attendance. Colleges provided the students with information about their campuses and departments, as well as benefits the students may have at their campuses. After an hour and a half of looking, the students attended an hour-long conference with the presidents of the colleges. The presidents talked about reasons to go to college, and why it is a good idea to stay in state. Finally, the students were treated to a fancy lunch of chicken breast, mashed potatoes, and green beans. After dessert, the head of the Salute to Scholars program talked to the students, as well had some college students speak about their experiences, and how the seniors should prepare for the next step in their lives.
Seniors Ashton Hawk and Gabrielle Jones were both invited to attend the event. They talked about how the event helped them with their futures in college, and how to prepare for college. Hawk mentioned that the event "forced me to consider options closer to home than I had intended. It helped me realize that in-state colleges have better financial options." Jones said that "the people there helped describe what all the colleges have to offer, and the on-campus benefits. It helped me discover new choices that I may not have thought about." Hawk also said that "I do feel more prepared, especially with the application and financial aid process."
Overall, the event was a success. The students learned a lot about the options that Illinois offers in all of the state's colleges. Congratulations to all of these students who attended on their hard work and academic success.
About the Contributor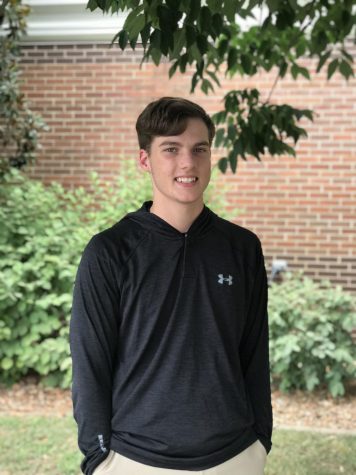 Jakob Milani, Writer, Sports Manager
Jakob Milani is a Herrin High senior who puts his time and effort into his passions: Journalism and football. When at home, he loves to play a wide variety...