These Paws Don't Touch Drugs
Red Ribbon Week, keeping kids drug free one school year at a time.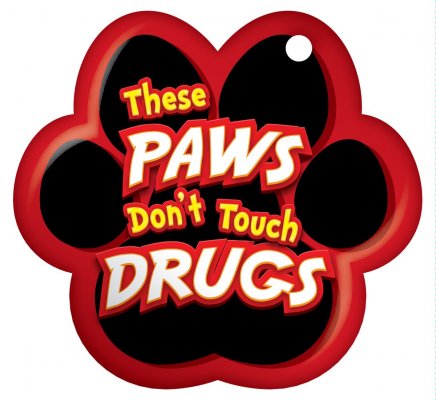 Red Ribbon Week takes place every year at HHS. It is a prevention campaign for alcohol, tobacco, and other illegal or addictive substances. At our school, the week is spent dressing up for each day of the week and listening to a motivational speaker. It warns students of the dangers of drugs and alcohol and motivates them to stay drug free.
Red Ribbon Week was started by a group of parents who were concerned for the school children's futures. It is both the oldest and biggest drug prevention campaign in the United States. It was created for the purpose it serves today, to educate teenagers on drugs and other illegal substances. The week was specifically created to commemorate Kiki Camarena. Camarena was an undercover agent. He worked for the United States Drug Enforcement Administration. He was kidnapped, tortured, and murdered while undercover in Mexico. Today, more than 88 million people participate in the week.
On October 28, the dress theme was twin day, many students could be seen in matching outfits to prove that they do not let friends do drugs. October 29 was red out. Red is the color that stands for drug prevention. Therefore, students wore red shirts and other clothing items. October 30 had two themes, both representing different fashion eras-peace out drugs (tie dye) and grunge out drugs (90s day). October 31 was a student favorite, superhero day. Students went all out which included capes, socks, shirts, and even cosplay. Friday, November 1 was school spirit day, which is almost everyday at Herrin High.
On Wednesday of Red Ribbon Week, the school gathered into the Memorial Gym to watch Cortney Edmundson. Cortney Edmundson shared her very motivational and inspirational story about how she made herself out of nothing and encouraged others that they could do the same. "She taught me that I truly can do anything that I set my mind to," said Aubree Williamson (10). It was both emotional and inspirational. Students were given the opportunity to stay after the assembly to talk with Cortney so she could also know their story. She preached the message that no matter what your past is, only you can determine your future. "Cortney was very inspirational," said sophomore, Patience Doerner. Many students and faculty were very touched by the message that Cortney spread, and it was an honor for her to come to our small community. 
All in all, Herrin High School once again supported, motivated, and inspired our small community to stay drug free with style.  Red Ribbon Week is an organization that we are proud to be included in and that many look forward to every year. Cortney and the HHS staff proved themselves to be helpful and made a big impact on our community.  We were taught during Red Ribbon Week that we could be independent and make a big difference, no matter how small what we do is.
Leave a Comment
About the Contributor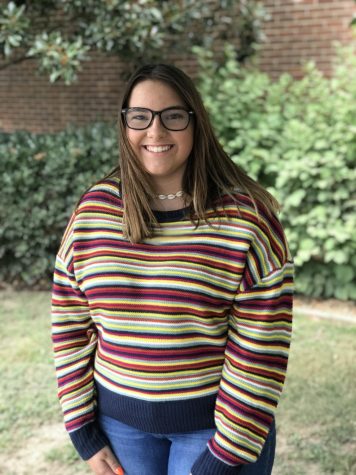 Noelle Cocke, Features Editor, Co-Editor
Noelle Cocke is a senior at Herrin High School for the 21-22 school year and this is her third year in Journalism.  She joined because she loves researching...