Food That Feeds the Soul
John-Johns BBQ is a joint that takes seems so nostalgic and familiar.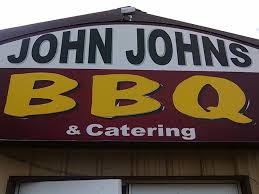 John-Johns BBQ is a joint that takes seems so nostalgic and familiar, even if you have never been there before. It can almost be guaranteed that anyone who walks in will not walk out disappointed. It truly is the epitome of home-cooked goodness, and every meal can be guaranteed to send you right back to your mom's kitchen.
My main course was one of my favorite American classics, a cheeseburger. However, this was not your average McDonald's Big Mac that was frozen and then reheated. This was a fresh, 100% ground beef patty that can only be described in one way- perfect! I am what you would call a "picky" eater, you know, the one who gets chicken strips everywhere she goes. Therefore, I have had a lot of cheeseburgers, but this one might just be the best one yet! 
Each meal comes with two sides and a drink. I decided to get fried pickles, mozzarella sticks, and a Coke to wash it all down. The fried pickles were a perfect mix of pickle and breading, which is rather hard to come by. If there was one thing at John-Johns that I would get again, this would have to be my first pick. The mozzarella sticks were also very tasty and when given they were fresh and hot, so the cheese was all ooey-gooey and melted, which is exactly how I like them. 
Not only would I recommend this restaurant for quality taste, but I would also recommend it for quality service, and its friendly atmosphere! When walking in, you are greeted by very friendly staff in a very comfortable environment. Throughout the meal, we were served and our glasses refilled, all with a smile! The home cooked meal, along with the great service goes above and beyond all expectations and creates an amazing restaurant experience. If you are looking for a place that serves nothing but soul food, and want to be taken back to dinner by mom on a summer Sunday evening, check out John-Johns!
About the Writer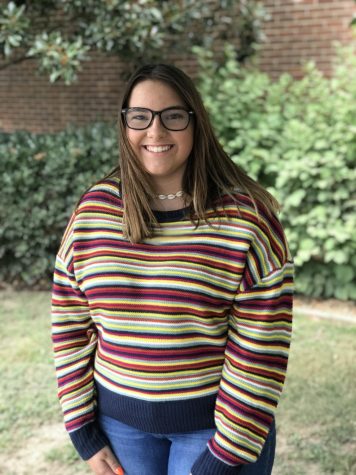 Noelle Cocke, Features Editor, Co-Editor
Noelle Cocke is a senior at Herrin High School for the 21-22 school year and this is her third year in Journalism.  She joined because she loves researching...