Music Review – TOOL – Fear Inoculum
Musical masters make an ultimate comeback
The infamous band TOOL is quite memorable for their large popularity in the late 90s. Led by Maynard Keenan, the five-piece band has been able to crank out 5 studio release albums leading up to 2006. The range of style and personality each album holds is unique to their hard, low vocals and jarring guitarwork that helps create the modern aesthetic of alternative metal mixed with psychedelic rock.
After thirteen years of silence, the metal band TOOL has finally come out with the 7empest of 2019: Fear Inoculum. With over 86 minutes of content, there are only ten songs on this album, ranging from only two minutes to a long, emotional fifteen minutes.
The titular song, "Fear Inoculum," features ten minutes of a slow, grueling rise into an amazing symphonic metal crescendo that perfectly encapsulates the revival of TOOL. This song was released early to the world, one week before the album was released, to show fans how intense this album would really be.
Each track illustrates the core of the band's personality. Each song takes a basic value of what sounds like TOOL and creates its own substance. The songs "Chocolate Chip Trip" and "7empest" (two of the best, in my opinion) both show heavy drum undertones, which were present in their older albums, like Lateralus. Other songs like "Pneuma" and "Litanie contre la Peur" resemble the atmospheric undertones of their album 10,000 Days.
All I can say is please give this album a listen! If you're a huge metal fan, you like some classic rock, or you just want something new, Fear Inoculum is for you.

About the Contributor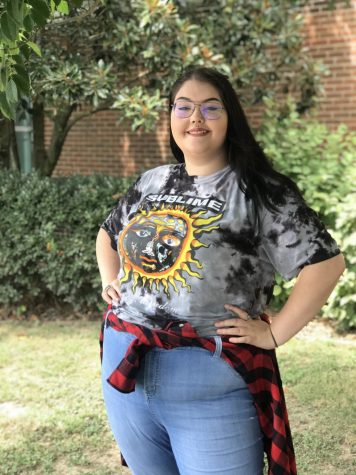 Lucy Delaney, writer, photographer
Lucy is an eccentric senior girl who loves Care Bears and true crime. She loves to read non-fiction novels and has a passion for graphic design. In her...