Book Review: The Secret Life of Bees
Every sentence is beautifully written and kept me craving more.
Raw, mysterious, and beautifully written, The Secret Life of Bees by Sue Monk Kidd tells the story of the 14 year old Lily Owens as she navigates adolescence. The book is set around the 50s and 60s and the Civil Rights Movement has a strong presence throughout the book, but it is so much more than that. This novel shows the power of women and sisterhood. The three sisters, August, June, and May Boatwright teach Lily about life and help her grow into a strong independent woman. Lily has a secret that she can't tell anyone, and this brings her to the home of these three women. As she spends more time with them, she learns how to let go and is released from the guilt and shame she feels because of trauma in her past. 
Sue Monk Kidd doesn't leave a single sentence in this book without meaning. Every sentence is beautifully written and kept me craving more. Reading this book feels like a warm summer day with a gentle breeze and the smell of fresh cut grass. Though the book is amazing and has a fresh feel, it also isn't for the faint of heart. The book deals with serious themes like death, racism, shame, and guilt. There are many moments where not everything turns out as you thought it would, where the worst seems to happen. However, by the end of the novel I felt hopeful and I loved the ending. Kidd writes every character so that they feel extremely real. When reading this I could empathize with every character in the book because they w
ere so full of life. If you love reading, you will love this book. It is so well crafted that even if you don't love the genre or the themes of the book, you can still appreciate the beauty and complexity of the novel and its characters. 
About the Contributor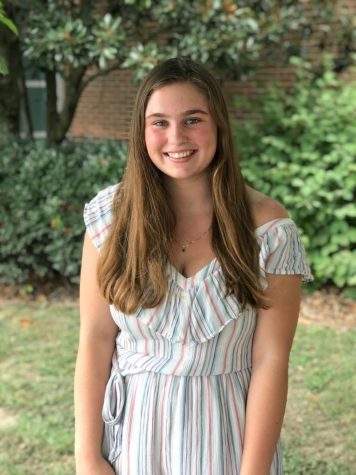 Abby Smith, Yearbook Editor
Abby Smith is a junior and a first year journalism student. This year, she is the editor of the yearbook.

Abby enjoys music, playing guitar, and art....