January Athlete of the Month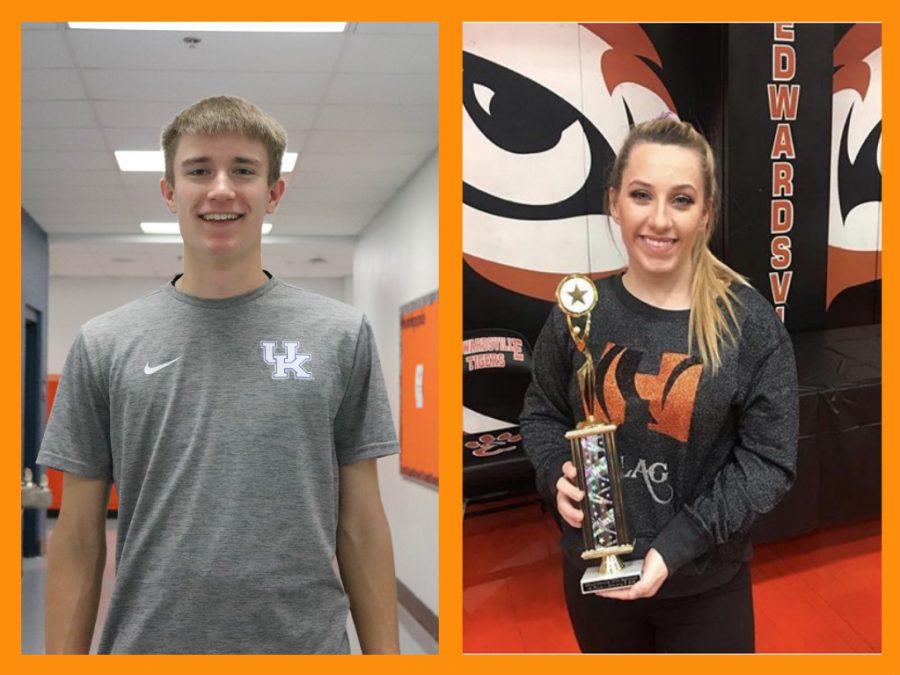 Strong, courageous, honorable– what do these words mean? For one, they are all adjectives most commonly used to describe a person. So, the better question seems to be: "What kind of person possesses these specific qualities?" A good example for one's answer is an athlete. Herrin High School always chooses an athlete of the month, both male and female, and it is honorable to recognize these individuals with something as simple as a 'congratulations.' This months' athletes include Hayden Holloway and Cecily Smith.
Senior Hayden Holloway plays basketball, soccer, and tennis. He also fishes for both hobby and sport.   Not to mention, he also practices all of these activities daily. Hayden participated in an event at Eldorado known as the All Tournament for basketball during December 26-28. The team took second place, losing only to Fairfield, but Herrin still managed an outstanding win/loss record of 3-1 in that event. On December 15, Herrin played against Pinckneyville, and during the 4th quarter Holloway lead the tigers to victory alongside his hardworking teammates. Hayden is academically involved in FBLA, Student Chamber, and Rotary Club. His motivation for his sports are developed by his family and their support for him. "Trying to stay healthy during the season is a challenge and the most rewarding part is playing with all the guys I've grown up with."  Hayden wishes to thank his family and God for this title.
Senior Cecily Smith is the captain of the flag team. Her hobbies consist of spending time with her family and friends and dancing. Cecily practices for flag team at least twice a week, sometimes more if she wants to improve her solo performance. She also takes part in HOSA, NHS, and flag team volunteer work. Regarding flag team, Cecily was given a Rising Star Award at both the Herrin and Belleville competitions for individual excellence. The team itself qualified for state in two routines and placed first in three separate competitions. Her motivation comes from the love of performing and the glory of defending her titles. She wishes to thank her coaches, parents, and teammates for always helping and cheering her on.  
The three adjectives at the very beginning of this article are present in every athlete, whether they have been recognized by the school or not. I know this because every athlete has the strength to perform, the courage to keep going, and the honor of participating in what he or she does. Every athlete has the memory of winning and losing, but it is not the outcome that matters. They are victorious because they are unafraid of putting themselves in front of the eyes of the crowd, facing down the unimaginable pressure, and giving their sport all that they've got; and all in the name of the Herrin Tigers.
About the Contributor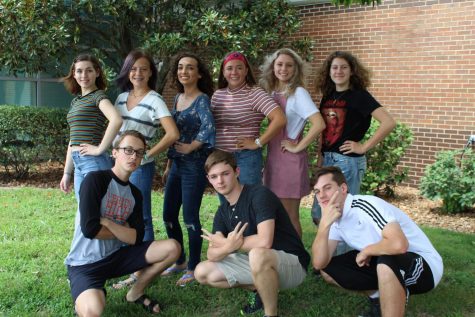 Mykah Mahan, Writer
My name is Mykah, and I'm a sophomore.

I liked to play chess and video games when I'm with a friend.

My favorite food is probably pizza.

My senior...