See You At State
As the winter months begin to roll in, the Herrin Tiger Flag Team kicked off competition season by hosting the I.D.T.A (Illinois Dance Team Association) regional contest at Herrin High School on December 1st. Senior, Allison Berry, started the big day off by performing her solo flag routine. Despite the common fears a soloist may face, Berry daringly took her smile onto the floor and danced with the flag to "Rumor Has It" by Adele. The varsity girls soon performed a lyrical flag routine in which they danced to "Cosmic Love" by Florence + The Machine. Lastly the girls finished off the day by performing a tall flag routine to the song "Look What You Made Me Do" by Taylor Swift.
During awards it was announced that the girls won first place in both their AA Tall Flag Routine and their AA Lyrical routine. Berry also won a first place trophy for competing in the varsity flag category. It was also announced that senior Cecily Smith won a rising star award for receiving recognition for her outstanding performances.
After another week of practicing, the varsity team stepped up their performance level and qualified their lyrical routine for state at Belleville Althoff. Still undefeated, they knew that they still weren't performing to their full potential yet. On December 15th, the girls performed at Belleville East and won first place in both categories. Not only did the girls qualify their lyrical routine for state again, but they also qualified their tall flag routine for state for the first time. Since then, both routines have only received high qualification scores.
After a long Christmas break, the girls started their first 2019 I.D.T.A. competition by having both of their senior flag soloists, Smith and Berry, perform on the Edwardsville floor. With Smith dancing to "Manicure" by Lady Gaga and Berry performing her previously mentioned solo.
Afterwards, the team performed the tall flag routine first then later performed the lyrical flag routine. The girls received qualification scores for both routines and placed first in both categories again. Out of four varsity soloists, Smith won first place and Berry won third place for their solo flag routines. They both qualified their solos for state. January 5th was surely a day to remember.
Recently, on January 12th the team competed at Marion. Many have seen the improvements they have made since performing at Herrin on December 1st. The girls won first place trophies and qualified their lyrical flag routine for the fourth time and their tall flag routine for the third time. There is no doubt that these girls will be ready for state.
The flag team continues to improve their skills each week. With double the amount of girls than the team had last year, they are all working their hardest not only to improve themselves but each other as well. "I think our team is strong because we work together. We are undefeated this season and we definitely plan to bring home the gold at state" says team captain, Cecily Smith.

About the Contributors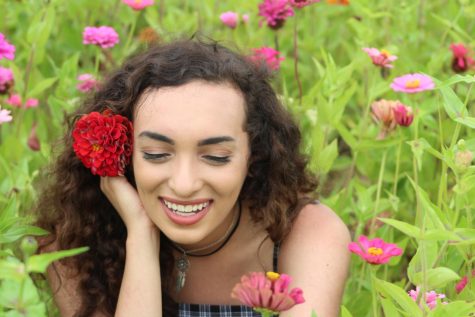 Tiffany Young, Lead Photographer & Photography Editor
Tiffany Young is a senior at Herrin High School. This is her third year in the journalism class. She is the lead photographer and photo editor for the...