December Athletes of the Month
Representing the best Herrin High has to offer both on the court, field, or wherever any sport may be played, and in the classroom as well, the prestigious Athlete of the Month Award is awarded to high achieving male and female athletes who meet the previous criteria each month.  For the month of December, this title has been given to both Bryndle Burks (12) and Kelby Weber (10) as well as Tyler Dunfee (11).
"Tennis is a sport that you can constantly strive to do better at," says Burks, who has taken this advice to heart during her four years on the girls tennis team at HHS, as has Weber for the last two years.  In fact, these two competed together as a doubles team this season and succeeded in placing second at sectionals, qualified for state, made it into the top 20 doubles team in the entire state, and even qualified for the All South girls tennis team!  Burks is sad to see her time at Herrin come to an end, but is excited to see where tennis will take her. Infact, she already has tennis incorporated into her some of future plans– "I am going to play at Kaskaskia College for two years on a scholarship."  Meanwhile, Weber still has two years left on the HHS team, and she plans on making the most of it.
Dunfee, a junior on the boys bowling team, has had his fair share of successes as well.  Individually, Dunfee has knocked down an impressive total of 5,598 total pins over 27 games, finished the month of November with an average of 207.3, and finished fourth at the Salem Invitational and second at the Herrin Invite.  But don't be fooled by this impressive list of accomplishments, says that "the hours of work you've got to put in" are by far the most difficult part of his sport. However, Dunfee claims that his favorite aspect of his sport is simply "bowling with my team." Looking towards the future, the junior adds that his biggest goal for his team is "winning a state championship."
These exemplary young athletes are also model students, and all three of them would like to stress to their peers the importance of maintaining good grades along with giving their sport their all.  "Definitely do schoolwork first" advises Weber; and Burks would like to remind her peers that "the hard work does pay off in the end."
All three of these athletes are deserving of this title, and have contributed greatly to their respective teams.  Burks, Weber, and Dunfee have each exhibited the signs of true athletes, with each of them willing to put in the hard work necessary to emerge from each season victorious, and all while remaining successful students.  This is no easy task, and these three Tigers definitely deserve the recognition!
About the Contributors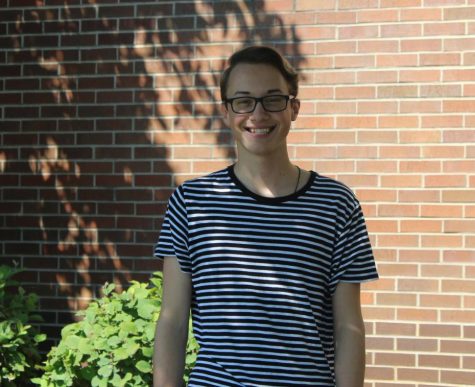 DJ McInturff, Editor, Writer
Hi!  My name is DJ, I'm a senior at HHS, and a co-editor of the Tiger Tattler.  I love being a parted of this talented publications staff, and I'm so...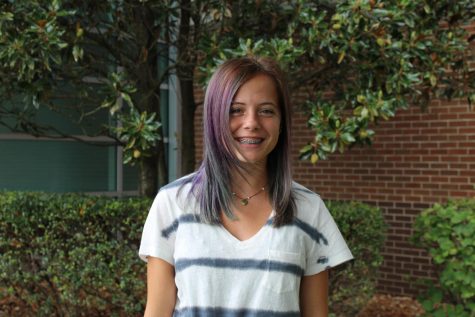 Bryndle Burks, Editor/Lead Photographer
Bryndle is a senior at Herrin High who spends most of her time between the tennis courts, the horse barn, and the journalism room.

Bryndle has been...