Passing the Competition
Another Successful Cross Country Season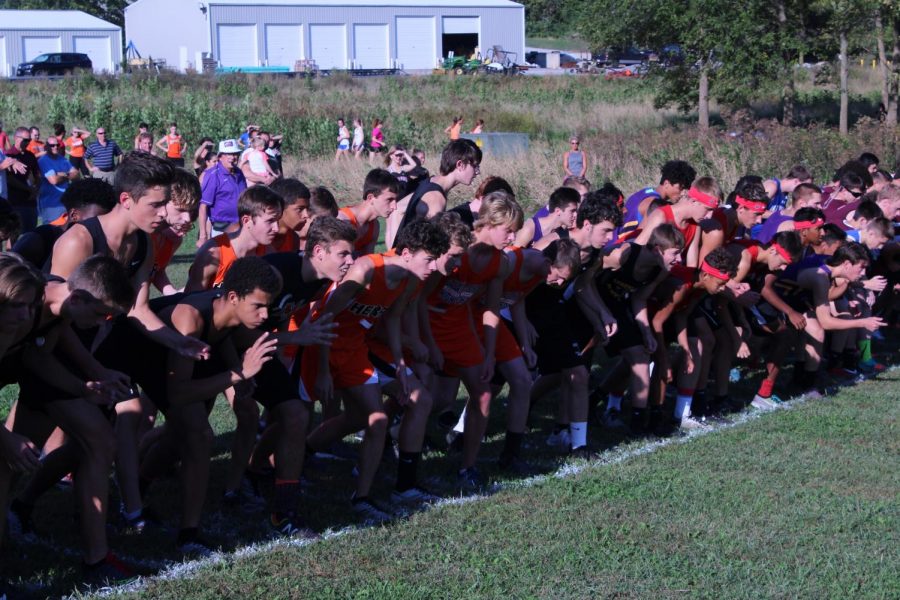 The boys and the girls cross country team started their training on June sixth. Ever since then they all have been training hard to achieve their goals for the year. The Southern Illinois River to River Conference was held on October 11th. Competing for the boys varsity race was Michael Oliver, placing 1st with a time of 16:05, Logan Pierce placing 7th with a time of 17:00, Merrett Simpkins placing 8th with a time of 17:06, Ruben Pullum placing 11th with a personal record of 17:24, IJ Hill placing 13th with a personal record of 17:54, Keaton Rosado placing 14th with a time of 17:59, and Anthony Bowling placing 17th with a personal record of 18:12. The Herrin boys qualifying for all conference were Michael Oliver, Logan Pierce, and Merrett Simpkins. They all won medals for placing in the top ten runners for the Ohio Division.
Benton placed first with 20 points, the Herrin boys came close with 38 points placing 2nd, the West Frankfort boys placed third with 86 points, the Murphysboro boys placed forth with 110, and the Harrisburg boys placed fifth with 132 points.
Competing for the girls varsity race was Charli Elliott placing 5th with a time of 20:04, Ella Deere placing 8th with a personal record of 21:29, Helene Deere placing 9th with a personal record of 22:36, Katelynn Rutkowski placing 11th with a personal record of 23:41, and Tiffany Young placing 27th with a time of 26:42. The Herrin girls that qualified for all conference in the Ohio Division were Charli Elliott, Ella Deere, and Helene Deere. Neither the boys or the girls placed first, but they both happened to place second out of five hard working teams. The Benton girls placed first with 25 points, the Herrin girls placed second with 53 points, the West Frankfort girls placed third with 59 points, the Murphysboro girls placed forth with 84 points, and the Harrisburg girls placed fifth with 118 points.
Both, the boys and girls varsity teams competed at the Triad Regional on October 20th. The girls raced first, Ella Deere led the girls placing 50th with a time of 23:35, Helene Deere finished placing 52nd with a time of 24:05, Katelynn Rutkowski then came in 61st place with a time of 25:52, and Tiffany Young placed 66th with a time of 28:35. The girls did not have enough teammates to score points, however they all still ran and gave it their all despite injuries and difficulties. The boys raced next, Michael Oliver led the boys placing 24th with a time of 17:27, Merrett Simpkins then placed 37th with a time of 18:05, Logan Pierce came in 41st place with a time of 18:10, IJ Hill finished in 54th with a time of 18:43, Ruben Pullum placed 58th with a time of 18:51, and Anthony Bowling finished in 64th place with a time of 19:08. Carbondale and Triad high school both tied for 1st place with 58 points but IHSA made the decision for Triad to place 1st. Carbondale placed 2nd, Mascoutah placed 3rd with 73 points, Marion placed 4th with 104 points, Waterloo placed 5th with 141 points, Columbia placed 6th with 158 points, Mt.Vernon placed 7th with 172 points, Breese placed 8th with 188 points, Highland placed 9th with 205 points, and Herrin placed 10th with 212 points. Michael Oliver qualified and competed at the Decatur MacArthur sectional on October 27th. Michael came in 45th place out of 140 boys who qualified with a time of 16:29. It was a great way to end his senior season. Coach Mallow and Coach Elliott both agree that the boys team had some of the most motivated and skilled runners that the team has had in awhile.
About the Contributor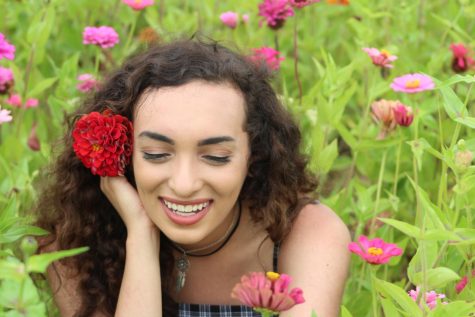 Tiffany Young, Lead Photographer & Photography Editor
Tiffany Young is a senior at Herrin High School. This is her third year in the journalism class. She is the lead photographer and photo editor for the...