The Story of Queen Brought To the Screen
The inspiring story of Queen finally came to the big screen on November 2. So many of the Queen songs have became tunes for all ages, but the story behind the fabulous four, especially lead singer Freddie Mercury, was long overdue. Anyone raised in a household that plays any classic rock knows Queen, and was ecstatic to hear that a tribute movie was finally going to make its way to theaters.
The movie highlights the band members, including the lead singer, Freddie Mercury, played by Rami Malek, and how he defied stereotypes and changed Rock music forever. Queen evolutionized the world of rock when they brought in new genres into their music such as opera and disco, and Freddie was always experimenting with new instruments and sounds. The movie accounts how Freddie became one of the band members, and how their songs came to be. It shows their growth from a band in a bar, to a band touring the world.  
What made this movie so realistic is having two of the band members, Dr. Brian May and Roger Taylor, to help produce the movie. They were able to use their memories with the band and Freddie, and make the audience feel like they were really there in the moment. The movie captured the important, big moments of the bands career, and how they came to be.
Freddie Mercury has always been known for his distinct personality and amazing stage performance, and that's one of the reasons I have been so in love with Queen. Malek captured the essence of Freddie so perfectly, and was able to showcase his flamboyant persona. Though Rami had hours of movement practice to perfect his role as Freddie, producers said that when they met him, they could tell the role was going to come natural to him.
"He's found a real humanity to this character that I don't think many people see," Gwilym Lee, who plays Brian May, said in an interview with 20th Century Fox.
Gwilym Lee, Ben Hardy, who plays Roger Taylor, and Joseph Mazzello, who plays John Deacon were not just the supporting characters, they brought the diversity of each band member to the movie, and made the band who they were. They brought out the best in Mercury's extraordinary stage presence, it ranks as one of the greatest of all time, and something that is nearly impossible to match, but Malek was up to the challenge, and was able to give the performance of a lifetime.  
This might possibly be a favorite movie of all time, given a history with loving Queen, one will be very emotionally invested in this movie. It's made to make us both laugh and cry, and come out of the theatre feeling a deep connection to the band.
I give this movie 5 out of 5 stars, and I HIGHLY recommend going to see it!

About the Writer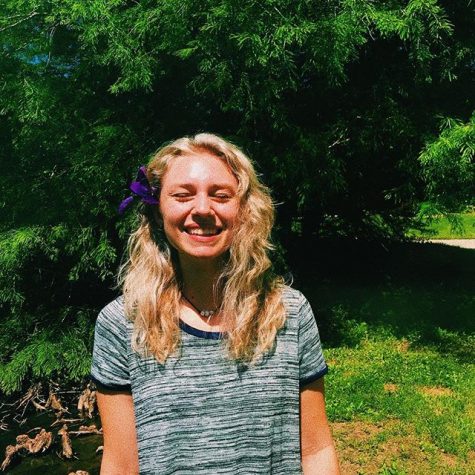 Ashlyn Baldi, Writer/Photographer
My name is Ashlyn Baldi, and I'm a senior at Herrin High School. I enjoy kayaking, hiking, and fettuccine alfredo. I also enjoy lots of the Netflix, like...