Homecoming 2018
Another year has provided Herrin High with yet another successful homecoming! This exciting week began with the annual powderpuff football tournament, won by the junior class, and the boys volleyball tournament, which ended with a victorious group of seniors.  
Spirit week filled the halls with a wide variety of colorful and ridiculous outfits that brought smiles to teacher's and student's faces alike. On America Monday the student body displayed their patriotic side by sporting fashions of red, white, and blue. Tuesday, character day, brought out a creative and comedic side in many people's personalities, and Rapper vs. Rocker Wednesday brought out hordes of inner singers and artists, and plenty of bandanas! Decades Day, Thursday, really encaptured the theme of Blast From the Past, showcasing fifties poodle skirts, nineties grunge, far out hippies, and neon glimpses of the eighties.  
On Thursday night, the night of the anticipated coronation of this year's homecoming queen and the gathering of her court, students, parents, teachers, and various members of the community all gathered in Memorial Gym to watch as the beautiful young ladies in their elegant gowns, escorted by their handsome escorts, take their place on the court, presided over by last year's queen in her final hours as reigning queen, Kaiyah King.  This year's seniors high court members were seniors Raegan Gosha, Sydney Nugent, Reagan Ridgway, and Corbin Viernow. To enthusiastic cheers, it was finally announced that Sydney Nugent was elected as Maid of Honor, and the 2018 Herrin High School Homecoming Queen is Reagan Ridgway. "I have never felt love like I have this week," says Ridgway. "To all of Herrin High School:" decrees Ridgway as a gracious queen, "I'll keep representing you if you'll keep having me.  Be yourself. Respect administration and have pride in where you're from. And above all that, be kind."
On Friday, the always exciting final day of spirit week, students, decked out in orange, black, and camo, the traditional homecoming game day garb, congratulated their new reigning royalty, excitedly anticipated the upcoming dance, and hyped up the football team for the night's game.  The annual homecoming pep rally saw the usual spirit squad perform, as well as some of the senior boys dance along with the cheerleaders, to the raucous cheers of the crowd, and the compete for the title of Mr. Homecoming, which was won by Matthew "Chewy" Warren and Drew Ringel, who worked as a team with Ringel throwing marshmallows across the gym and Warren catching them in his mouth to the astonishment of the school!
The parade gave many of Herrin Highs sports, groups, and clubs an opportunity to show off their skills to the greater community, and served as the big reveal for each class's respective floats. The junior class, who was assigned the 80's as their decade, won the float building competition with their Thriller themed float, which even featured Brandon Anthony dressed up as Michael Jackson!
The game was just as successful as the rest of the week, with the Tigers triumphing over the Patriots with a final score of 49-13!  "I love the we got everyone in the game," says senior member of the team Jeffery Rock, "everyone got their chance to have fun."
This fun-filled week culminated with the annual homecoming dance, organized and decorated for by the hardworking student government representatives.  After dancing the night away to some throwback hits and more modern bops as well, the students left yet another celebratory week of traditions in the past, some for the very last time, and others looking forward to many more.  Either way, homecoming is all about celebrating where you're from, and every single Herrin Tiger, past, present, or future, can always look forward to the next year of homecoming festivities knowing that by either participating in the events or watching from the sidelines they are still a part of homecoming, always a Herrin Tiger, and forever a part of this community.

Hang on for a minute...we're trying to find some more stories you might like.
About the Contributors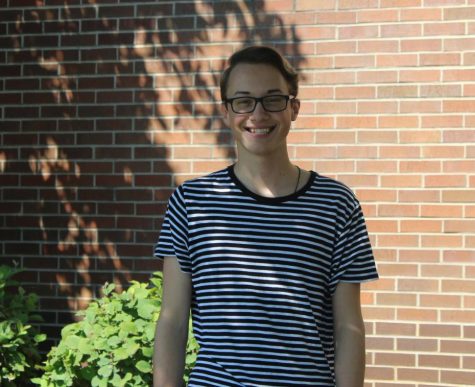 DJ McInturff, Editor, Writer
Hi!  My name is DJ, I'm a senior at HHS, and a co-editor of the Tiger Tattler.  I love being a parted of this talented publications staff, and I'm so...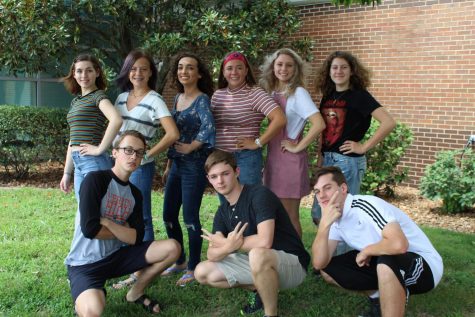 Mykah Mahan, Writer
My name is Mykah, and I'm a sophomore.

I liked to play chess and video games when I'm with a friend.

My favorite food is probably pizza.

My senior...