Jump, Set, Spike!
The Girls Volleyball Team
Have you ever watched a game of volleyball? If you have then you know how intense it gets. Being on the girls team, it's about ten times more intense than you think. Julia Mohr (10) said that, "You could be winning and then not even two minutes later you are losing and the other team has a lot more points." The girls love how competitive the game is and the adrenaline rush they get on the court. They absolutely love being able to play together because they love getting to play as a team. Mohr said, " The friendships that I make with this sport are everything to me."Whitney Keel (10) said, " I love playing with my teammates because we all get along so well. We are like one big family." They obviously love each other as much as they love playing the game.
The girls work extremely hard to win their games. Kylee Everard (10) said, "I think we are doing a lot better than expected but there could be improvements here and there." The girls agree that they are doing fantastic but they could push the extra step and be the best they can be. The team hopes they can make it through regionals and win conference. Vanity Tucker (11) said, " I think we can make it to regionals if we work hard, keep our energy up, and stay positive." The girls are ready to win no matter what it takes.
Coach Jurich says " The team has shown tremendous improvement and they have played neck and neck against the top five teams in Southern Illinois. They have won two games and lost two games". Jurich is very proud of the way the girls have played this year. Jurich also says, " It's common knowledge that they are young and inexperienced. Success isn't always by wins and losses, but by how much they have improved over their season. Having said that we have had some big wins this year." The J.V. team has won five games and lost zero and the freshman team has won four games and lost one.
This year the team has also done some volunteer work. They went around Herrin and picked up trash on the ground. Jurich said:  "For as long as I have been coached I've always felt that they need to have a connection to the school and the community." What better way of doing that then having them clean up our environment!
Coach Jurich says that the volleyball team will have signs hanging up in the volleyball gym like they did last year to pump up the girls. They feed off of the crowd cheering and getting them ready for their games. Having these signs up will definitely boost their confidence.

About the Photographer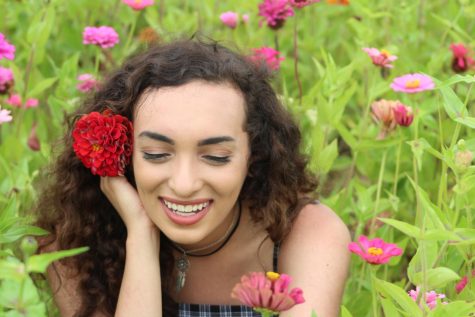 Tiffany Young, Lead Photographer & Photography Editor
Tiffany Young is a senior at Herrin High School. This is her third year in the journalism class. She is the lead photographer and photo editor for the...