Tiger Tennis #1
Girls Tennis is Hopeful for Another Successful Year
The ladies of the Tiger tennis team picked up the tempo at the start of the season on August 21st by playing the Marion Wildcats, defeating them 6-3. Seniors, Reagan Ridgway and Katie Davis picked up wins against Marion in singles alongside sophomores, Bre Nesler and Kelby Weber.  The dubs didn't stop at singles while doubles partners Ridgway and Bryndle Burks (12) defeated their opponents, winning 6-0, 6-1 in each set. Davis and Kelby Weber (10) also picked up a win in doubles, 6-2 both sets.
Days later on August 23rd, the girls picked up their racquets to face a team that always brings the competition, the Flora Wolfgals. Despite a 4-5 loss, the Tigers fought hard against a tough team and walked away with their heads up. Ridgway and Davie picked up wins in singles and in doubles Ridgway and Burks defeated their opponents at number 1 doubles while Davie and Jaylan Blake (10) also gave it their all, winning the ten point tiebreaker 10-6 in the third set.
Two practices later, the girls boarded the white bus early in the morning on August 25th to travel to Effingham for some great competition at the Effingham Invitational. Burks, Ridgway, and Davis played singles at the invite while Davie and Weber paired up for doubles as well as Nesler and Blake. After a long day of multiple tennis matches, Ridgway walked off the court not only winning third place in number 1 singles, but also winning her 100th career win.
"It hadn't been too big of a goal for me until this season when I realized I was in the 90s! I felt super excited and happy that all of my hard work is paying off." -Reagan Ridgway
Tiger Tennis takes on the Edwardsville invitational this coming weekend and they are more than ready to dominate on the courts once again

About the Contributors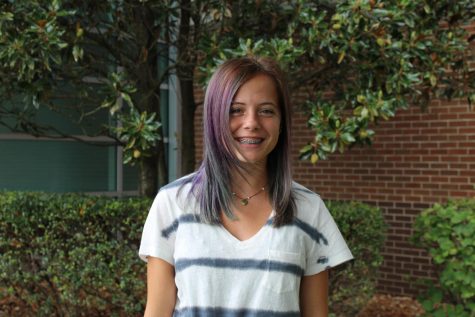 Bryndle Burks, Editor/Lead Photographer
Bryndle is a senior at Herrin High who spends most of her time between the tennis courts, the horse barn, and the journalism room.

Bryndle has been...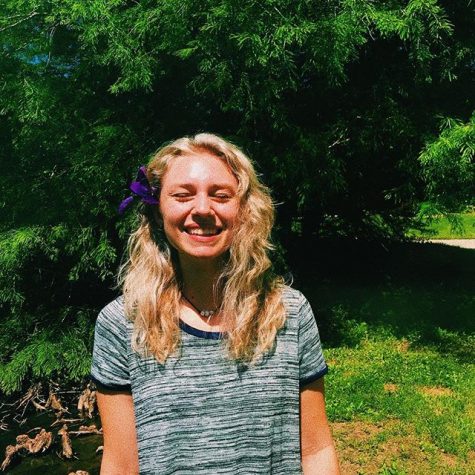 Ashlyn Baldi, Writer/Photographer
My name is Ashlyn Baldi, and I'm a senior at Herrin High School. I enjoy kayaking, hiking, and fettuccine alfredo. I also enjoy lots of the Netflix, like...