Take a Stand.
Sexual Harassment, Abuse, and Bullying Have Growing into Nationwide Issues.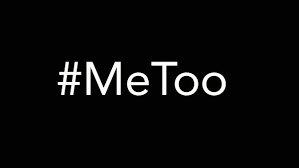 Article, Bryndle Burks, Sophia Davie, and Gina Wagley
February 28, 2018|198 Views
When someone first turns on the news, it's not unusual to see a report on a recent sexual assault allegation of harassment in Hollywood. Many powerful people in the entertainment world have been accused of harassment including men like Harvey Weinstein, Andy Dick, and Andrew Kreisberg, but how often do we hear of local cases of sexual harassment? Allegations are not made solely against celebrities, but also right here at Herrin High School where there has been at least three cases of sexual assault reported. While we hear of many of these harassments on the news and elsewhere in the media, over 63% of cases go unreported to the police.
In the United States alone, 75% of harassment cases, allegations, and incidents that have not been reported, according to the Huffington Post . Now more than ever, Americans, mainly women, are coming forward and telling their stories. With these women telling their stories, we as a society can now get a perspective of how many lives are affected by this epidemic.
Nearly 54% of women (almost half of the women in America) say they, personally, have experienced unwanted or inappropriate advances in the work environment. This number is very large, but with new studies and stories coming out, it continues to grow. Some say "it could be worse" but with statistics stating 95% of male abusers go unpunished, something must change.
In the poll ran by the MeToo movement, 75% of Americans see a problem with harassment in the workplace and another 64% see it as a serious problem in today's society. With these polls and studies, the light is shining brighter on this situation. Due to more and more victims speaking up and giving a voice to those without one, society will be seeing more of the MeToo movement. From nationwide surveys and polls, to our own high school there is not a place in the nation that has NOT reported such cases.
Many students, when asked, have expressed how they have felt harassed within the school day or on school property. The number of students who have voiced their incidents is large. The majority of the female students in our school see their male classmates, who have been caught and punished for assaulting female students walk freely throughout the halls after a mild slap on the wrist, and feel battered, embarrassed, defeated.  
We have to ask ourselves one question, is our current action taken against harassers enough??
How can one let individuals who have gone against the handbook, the sexual harassment agreement, and lack moral decency get away with just an ACR or two? With the numbers growing in workplaces across America and more students coming to administration with their stories, a change is needed to these tactics.
The MeToo movement is said to have been created by activist, Tarana Burke in 2006.  MeToo was started to support survivors and stop sexual abuse and harassment. Burke has been named the TIME Person of the Year for encouraging millions to speak out about sexual violence and harassment. With a slogan of "You Are Not Alone", the movement ultimately ensures survivors that they are not alone by building a community of survivors from all walks of life. "When you hear #MeToo, will you stand up to say #NoMore?", Burke said during an interview in New York after receiving the TIME magazine title. MeToo was created not only for higher ups, or better known celebrities, but for women in vulnerable states, afraid to speak out or say "No More",  whether they're women of color or transgender people who struggle with friends, family, or powerful people, or those who are regularly assaulted by officers, husbands, boyfriends or men in power.
Here at Herrin High, students can and should take a stand against bullying, harassment, and abuse. These acts happen more than people realize with over 63% of cases not even properly reported according to the MeToo movement.  Take a stand, be kind.