State Bound for the Herrin Tigers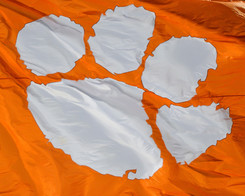 This Saturday the tenth, The Herrin Flags, and the Tigerettes travel to springfield for the I.D.T.A. state competition.  The competition will be located at the Bank of Springfield Center.  Which used to be the Prairie Capital Convention Center.
Herrin Flags will be performing their Tall Flag, and Lyrical Flag Routine that they qualified earlier in the season.  They will also have two soloist competing, Cecily Smith, and Allison Berry.  The girls also received a Rising Star award earlier in the season.
The Herrin Tigerettes will be competing in the AA Pom category with one routine.  They will be competing against two other teams for the first place title.  The girls will have tough competition against Centerailia, and Mattoon.  
Don't forget to wish all the girls good luck at their competition this weekend.  Hopefully the girls can bring home lots of trophies and take the title of State Champions this weekend!
Check out the countdown until the competition: https://www.idta.org/