Many Meters to Go!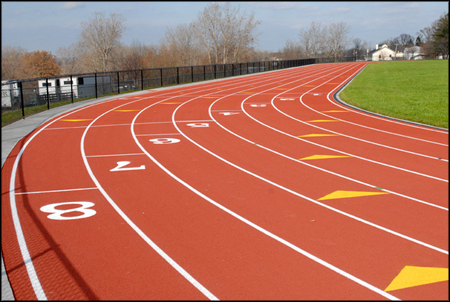 Are you thinking about joining track this Spring? If not this might change your mind. Track is a sport that challenges speed and agility, there are many events people can do in track. The running events include distance running and sprinting.
The sprinters will have to sprint in either the 100 meter race, the 200 meter race, the 300 meter race, and the 400 meter race (which is a whole lap) as fast as they can! The distance runners, however, have to run in either the 400 meter race, the 800 meter race (the half mile), the 1600 meter race (one mile), and the 3200 meter race which is the 2 mile. No worries, if you can't run you can always do something else!
More track events include shot put, discus, pole vault, long jump, and high jump. The discus and the shot put are both throwing events so if you have strong arms that can throw far this is for you. Discus throwers throw a heavy disc as far as they can in hopes of throwing it at a farther mark than their competition did. The shot put is a metal heavy ball in which they also throw as far as they possibly can with one hand.
The jumping events include the long jump and the high jump, the high jump race. The long jump is a competition where they leap as far as they can from the line, landing in a pit of sand and attempting to go farther than the rest of the competition with all their speed, strength, and agility. The high jump is an event where the competitors race each other, running as fast as they can and leaping over a highly placed bar without tripping and falling over it.
Lastly we have the pole vault, the pole vault is an event in which everyone in it uses the same long, flexible, pole to jump over the very high set bar. The pole vault pole can be from 3.05 meters tall to 5.30 meters tall, it might be a little scary since it's so high but it will get easier the more you do it, just like every other event.
There are many people are in track and the memories are the best. You will also have lots of fun if you join, so why not?

About the Writer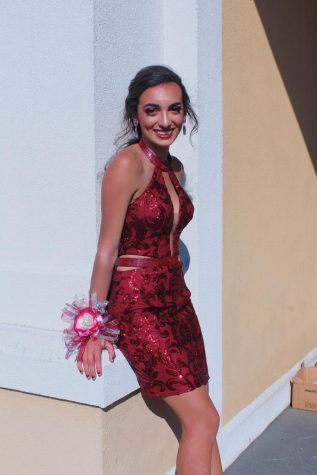 Tiffany Young, Writer/Photographer
Tiffany Young is a junior at Herrin High School. This is her second year in the journalism class. She participates in being on the girls varsity cross...