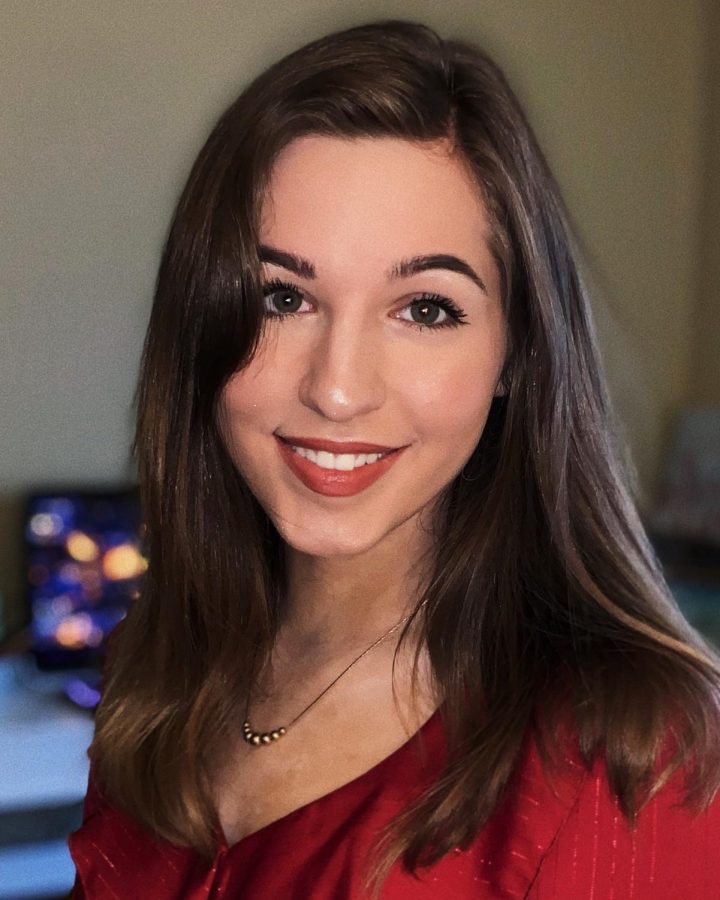 Gina Wagley is a senior and has been in the Journalism club for four years and the class for three now.
She lives and breathes Tiger athletics but is extremely uncoordinated so she doesn't play any sports, nor does she really understand them.
Gina is the Newspaper Editor-in-Chief and ironically is also fluent in mumble rap.
Gina Wagley, Newspaper Editor-in-Chief
Apr 20, 2020

STUDENT SPOTLIGHT

(Story)

Apr 20, 2020

STUDENT SPOTLIGHT

(Story)

Apr 08, 2020

STUDENT SPOTLIGHT

(Story)

Apr 07, 2020

STUDENT SPOTLIGHT

(Story)

Feb 19, 2020
Nov 22, 2019

A Bloody Good Time

(Story)

Nov 15, 2019
Oct 24, 2019

No Rookie Mistakes

(Story)

Oct 02, 2019

Lions, Tigers, and New Records for Both

(Story)

Oct 01, 2019

Spirit Week Day 2: Favorite Team Day

(Story/Media)

Sep 18, 2019

Health with Gina

(Story/Media)

Sep 18, 2019
Sep 05, 2019
Sep 05, 2019

Back To School Pep Rally

(Story/Media)

Sep 03, 2019

The Music Department Takes on NYC

(Story)

Apr 18, 2019

Reeling in the Dubs

(Story)

Mar 28, 2019

March Athletes of the Month

(Story/Media)

Mar 06, 2019

Subculture Controversy

(Story)

Mar 06, 2019

State Competition State of Mind

(Story)

Jan 18, 2019

January Students of the Month

(Story)

Dec 18, 2018

Second Place and Strikes

(Story/Media)

Dec 18, 2018

Time to Shine

(Story/Media)

Dec 13, 2018

One Taught me Love, One Taught me Patience

(Media)

Dec 05, 2018

Strike Kind of Season

(Story)

Nov 26, 2018
Sep 28, 2018

Glow Baby, Glow!

(Story/Media)

Sep 27, 2018

Spirit Week Day 3: Rappers vs. Rockers

(Story/Media)

Sep 17, 2018

Order on the Court

(Story)

Sep 03, 2018
Sep 03, 2018

Our Goal? … Stopping Yours!

(Story)

Apr 30, 2018

New Coaches, New Views

(Story)

Feb 28, 2018
Jan 30, 2018

Pitch Perfect 2017-2018

(Story)

Sep 27, 2017

Club de Espanol Comienza!

(Story)