Fashion 411 – Homecoming: A Derivative of High Fashion
Goodbye "hot girl summer", hello to the brisk chill of fall. School is back in session and this quarters fashion is HOT.
Ah oh! I think that I can smell the fresh zesty orange spray tans from here. It's that time again, ladies and gentlemen; homecoming is finally upon us and the girls of Southern Illinois are searching to find the most breath-taking ensemble in their school's gymnasium. Dresses, shoes, and jewelry are everyone's top priorities right now. This week we are hearing girls shout into the phone at their sweet suburban mothers "If my hair appointment gets canceled because of you, I'm telling daddy." So, I would like to send my own personal prayers and good vibes to the parents who got roped into buying a $500 dress for coronation and a $300 dress for the dance, both only to be worn for a few hours, all for the sake of fashion.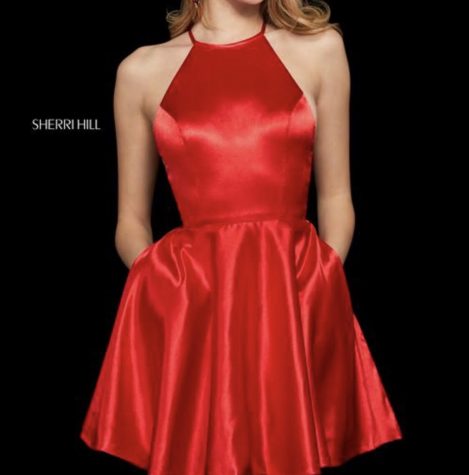 Let's talk about Homecoming. In Southern Illinois, Homecoming is one of the two times a year that gives us an excuse to dress in high fashion. We go all out, spending small fortunes on a dress that we will eventually pawn off to some other girl the next year, and she will do the same after that, slowly dwindling down the price until it is out of style and ends up on the rack at Goodwill or deserves a viking burial. Mothers and fathers will work overtime to pay for a Sherri Hill dress with Swarovoski crystals all over that costs an arm and a leg, but will eventually all become loose and fall apart on the dance floor.
This year's most popular style of homecoming dress is simple and chic, yet very scandalous if dressed up correctly. A simple silk frock in any deep color with tiny spaghetti straps is calling young girls to their local boutiques to order one in the size and color of their desire. Low cut and risqué is all the rage in 2019. Our girls are growing up looking for less over-the-top, campy fashion, and more simple and elegant styles. Small metallic necklaces and chokers are to be expected, jewelry is pretty light and airy in fashion right now.
This year, find a dress that fits you well. Don't go too tight, but don't go too loose. If your dress is too tight, we all know you laid on your bedroom floor and yelled at your mother to zip it while your poor date waited in the living room, uncomfortably talking to your father. If the dress is too loose, you risk looking matronly and eating too much at dinner before, which will always make you want to hurl once you start dancing. Your best bet is to get something comfortable and well fitted.
Shoes should be small and easy on the feet (we all know that as soon as you get on that floor, you kick them puppies off). If I see a girl in cowgirl boots, just know that it's just not a look for a formal dance. We all know you aren't going to scoop cow dung after this, so just leave them at home to avoid me stroking over. Metallic heels that match the jewelry are a must, and try bringing the outfit together with a matching show-stopper of a clutch. A small handbag is a necessity at school dances; where else are you to keep your clear lip gloss and money? This year, if you are going simple with the dress, be extravagant with your accessories. Spark jealousy and show off your opulence for all to see.
For hair this year, the 70s is calling, and they want their middle parts back. So many girls are parting their long hair down the middle and going for a very Marcia Brady sleek and shine style. Some of us (including me) bobbed our hair in anticipation of the beginning of the new decade, We will more than likely be sporting our hair down, or putting in our extensions to make it look like we took a whole bottle of biotin the night before and grew it ourselves. This year, try something suiting to your face shape, and don't make your hairstylist do tiny intricate braids inspired by some woman from Russia that you saw on instagram. Beauticians are not magicians; don't expect your hair to look like you just stepped out of the movie Anastasia after an hour long appointment. Nails should totally reflect your dress and jewelry, make them reflect your personality. Don't get super long nails if you cannot handle them. If I step on somebody's acrylic nail with my bare foot on that gym floor, I will have Mr. Mason turn the lights on so I can check each individual's nails.
Please ladies, remember that no matter what you wear, you will look beautiful. weather you are wearing a $600 dress, something homemade, a dress from Dillards, or your sisters neon cheetah print dress from 2007, that is your style and that is YOU! It doesn't matter what you are wearing or where you got the dress, what matters is that you are there to have a good time and that you dance the night away. Be comfortable, be safe, and don't do anything stupid like wear jeans (unless you are going full Britney Spears and Justin Timberlake circa 2001. If so, catch me before you leave, we need to get a picture.) Most of all, own your style. Nobody else is you, and nobody else can do what you do. Have a wonderful time at Homecoming.
About the Writer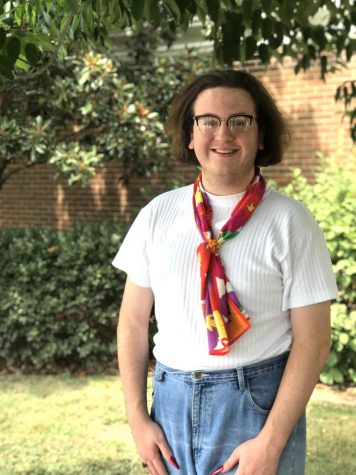 Aaron Elliott, Specials Manager
Aaron is a rambunctious junior with high hopes and tons of ambitions. He is the Specials Manager for the Herrin Tiger Journalists. He enjoys sewing, shopping,...