A Step Into the Beyond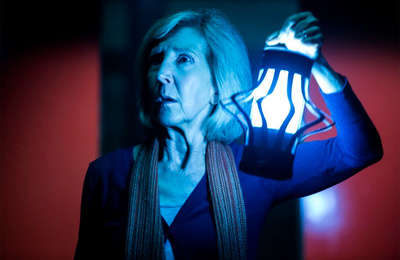 A highly talked about movie, Insidious: The Last Key, is the fourth chapter of the Insidious series, and is arguably the best of them all.
The set environment is located in a small town in New Mexico, and is based around the main character, Elise Rainier's old family home. Elise accepts this challenge knowing the home's terrible past, including where she was beaten, tormented, and terrorized by demons and her father. After journeying through the house, Elise decided that it would be her last time for dealing with the paranormal.
The movie seemed to focus more on the story, and the actual scary parts of the film, rather than screeching noises that cause anyone paying attention to jump. I feel like this is where The Last Key had so much more success than the other sequels. It simply had much more of the original, terrifying, horror genre than previous chapters.
In my opinion, this is one of the best horror films to date, and I hope that the franchise can get a few more movies out of this terrifying plot. The ending leaves viewers in a very conflicted position, feeling fulfilled with the movie by itself, but not with the series lore overall. The director urges that the story is not yet over by re-introducing new horrors for the family from chapter one.  I would rate the movie a 7/10, due to the sense that it felt a bit cheesy and unoriginal in the portrayal of the plot.