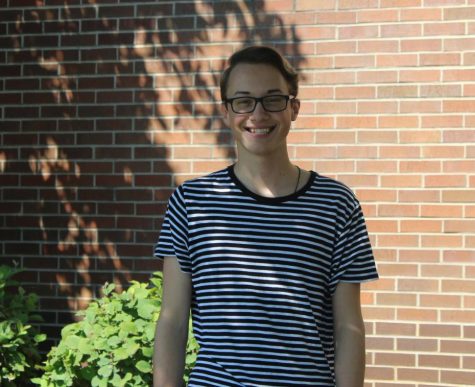 Hi!  My name is DJ, I'm a senior at HHS, and a co-editor of the Tiger Tattler.  I love being a parted of this talented publications staff, and I'm so glad that you're actually taking the time to read this, whereas most people don't even scroll past the headlines...
When I'm not conducting interviews or editing articles, I can typically be found at a vast array of Herrin High clubs, activities, and events, because I literally bleed orange and black!  During the few hours of the week when I'm not repping my tiger pride, I like to read, watch movies, spend time with my friends, and participate in community theater.
I dream of one day traveling the world, using my writing to make a difference, and possibly even getting a calculus problem correct on the first attempt-- but that's highly unlikely.
Thanks for your supporting student journalists, and go tigers!
DJ McInturff, Editor, Writer
Mar 18, 2019

Herrin vs. Everybody

(Story)

Mar 06, 2019

Writing Their Way to First

(Story)

Jan 23, 2019

No Budget, More Problems

(Story)

Dec 18, 2018

December Athletes of the Month

(Story)

Nov 16, 2018

So, the Election's Over… What Now?

(Story/Media)

Sep 28, 2018

Out of the Classrooms and Into the Streets

(Story/Media)

Nov 05, 2018

Get Out, Vote!

(Story/Media)

Oct 23, 2018
Oct 16, 2018

College Stress Levels, Too Much

(Story/Media)

Sep 17, 2018

Vape Nation:  An Epidemic

(Story)

Sep 11, 2018

9/11: Those Who Came After

(Story)

Sep 03, 2018