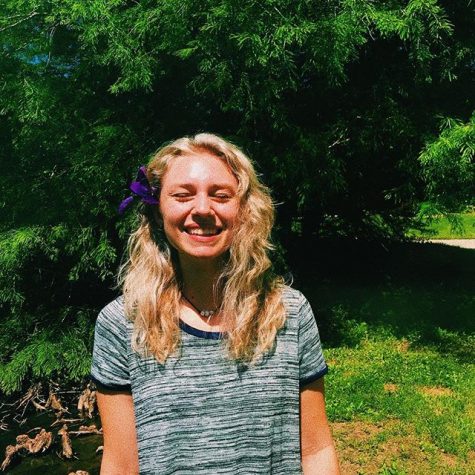 My name is Ashlyn Baldi, and I'm a senior at Herrin High School. I enjoy kayaking, hiking, and fettuccine alfredo. I also enjoy lots of the Netflix, like every other Generation Z child: Grey's Anatomy, Parks and Recreation, Big Mouth, and The Oh Hello Show.
I thoroughly believe that John Mulaney (the stand up comedian) is my future husband, look him up if you do not know him.
I also work at Panda Express, but don't ask me to make you fried rice cause I don't know how.
Ashlyn Baldi, Writer/Photographer
Dec 18, 2018

Takin' Em' Down

(Story/Media)

Dec 18, 2018

December Student of the Month

(Media)

Nov 19, 2018

 The Story of Queen Brought To the Screen

(Story)

Nov 06, 2018

Assisting in Cheer

(Story/Media)

Oct 16, 2018

October Athletes of the Month

(Story)

Sep 26, 2018

Spirit Week Day 2: Fav Movie/TV Characters

(Story/Media)

Sep 26, 2018

Spirit Week Day 1: America Day

(Story/Media)

Sep 03, 2018

The Official LOUD CROWD

(Story/Media)