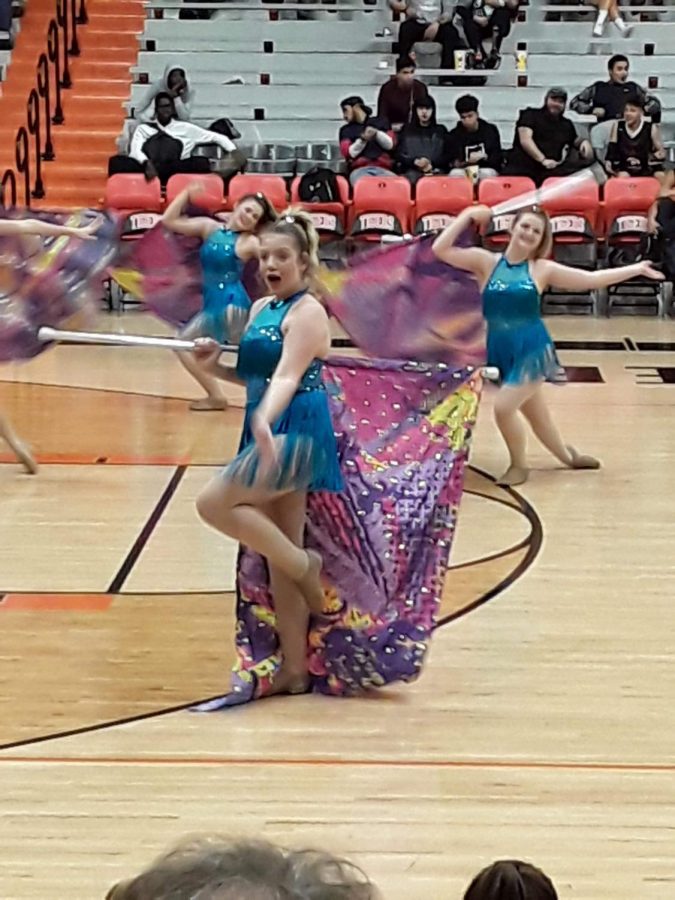 Mac Absher is a sophomore at HHS who is on the school's flag team. Her team has won 1st in y'all flag and 2nd in lyrical at the State Competition this year. 
Absher's favorite aspects of high school have been the friendships she's made, the leadership of her teachers, playing sports, enjoying her lunch hour, and participating in band. 
During quarantine, Absher has passed the time by studying, painting, and doing crafts. She will miss seeing her friends graduate, playing at the band's annual concert, and her flag team. She is upset about not being able to say goodbye to her teachers and wishing the seniors good luck. 
**Disclaimer: All information is provided by the showcased individual.