STUDENT SPOTLIGHT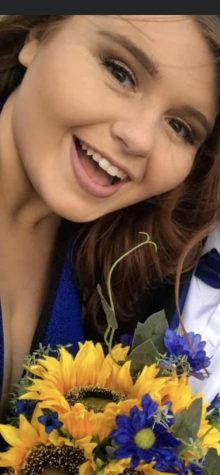 Paige Diuguid is a senior at Herrin High School. Paige participated in HOSA Student Banking. 
After high school, Paige plans to go to Nursing School.
Five of Paige's favorite aspects of high school are pep rallies, prom, the student section, football games, and Mrs. Thompson.
During this time. Paige has been working and spending time with family. Some students that she has been missing during this time are Taylor Gump, Gina McCarthy, Hailee Cox, Shawntavia Coleman, Charli Elliot, Lexi Price, Caitlin Kochan, Madisyn Blankenship, and Meredith Choate.
The events Paige will have to, unfortunately, miss out on like the rest of our Seniors are prom and graduation.
Paige is a beautiful soul inside and out. She has a reserved personality and heart of gold.
Her mom knows that she will reach for the stars and is very proud of the woman she has become.