STUDENT SPOTLIGHT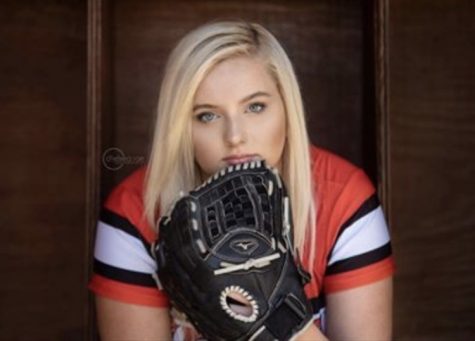 Senior, Miranda Jordan, has participated in many academic and athletic events throughout her high school career. Academically, Jordan was on Math Team her Sophomore and Junior years, participated in Salute the Scholar, and was a HOSA member her senior year. Athletically, Jordan was on the Cross Country team during her freshman year, Tennis Junior and Senior year, and Softball al, four years. 
During her time at HHS, Miranda has accomplished many things. For example, the Softball team won Conference, Regionals, Sectionals, and made an appearance at Super-Sectionals her freshman year. Softball Regional Champions her sophomore year, Honors Junior year, and was a Salute the Scholar attendee.
After her time at Herrin High is up, first, she will attend Shawnee Community College on a Softball scholarship majoring in Radiology. After she has completed two years there, she plans on finishing her Bachelor's degree at Eastern Illinois majoring in Pre-Medicine.
Jordan's top favorite aspects of high school are Softball, Tennis, her hometown pride, her classmates, and how the community supports the school.
While the stay-at-home order has been active, Jordan has been working at Walmart, doing arts and crafts projects such as diamond paintings and tumbler making, spending time with her younger siblings, sleeping in late, and watching Netflix.
During this time she has been missing all the teachers. She didn't really realize how much they truly meant until they were not there every day. She has also said how their entire high school career her classmates are all in different classes until their Senior year. She has missed "catching up" with her classmates. Miranda has also missed some Senior activities and was really looking forward to them. Prom is already canceled. She was really looking forward to playing her Senior softball season and taking the field as a Senior. She is really hoping for a Senior night for her and her teammates to play one last time together. 
It was over the break Jordan decided to commit to playing softball at the college level. Her mother believes it's more so because she's not at least getting a full last season of softball. She loves the game and she is not done playing!