STUDENT SPOTLIGHT
Senior: Shawntavia Coleman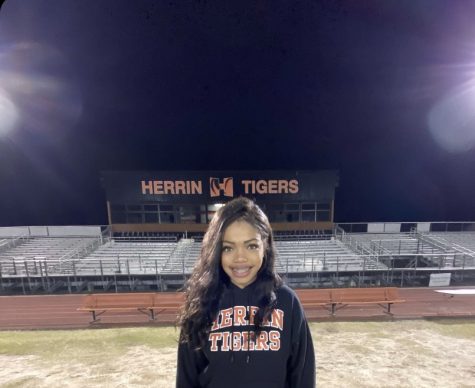 Shawntavia Coleman is a senior at Herrin High School. After she graduates, Coleman wants to study Business Management. 
Coleman's top five favorite parts of high school were socializing with friends, making jokes in class, saying good morning to teachers, the office ladies, and pep rallies.
To pass the time during the stay-at-home order, Coleman has been keeping up with her homework and staying in touch with her friends.
The teachers that Shawntavia will miss during this time are Ms. Frankel, Mr. Ewell, and Mr. Sims. She especially misses talking more than working in her classes and being able to see everyone at school.