Keeping it Business Casual
The Club Members Start the Year Practicing Their Interview Skills with Business Leaders from Herrin
FBLA started up with mock interviews on November 12 with six different businesses: Herrin Drug, Kroger, McDonalds, South-Side Lumber, Farm Fresh, and Kelly Green with the Southern Illinois Bank. This opportunity gave students a chance to practice their interviewing skills and see how business works. The members have also started picking what tests they want to take or the presentations they are going to make for Southern Area. Hopefully, the club and members will win big at State and Southern Area, with these presentations.
Many of the club members attended these interviews. One member, Lance Mattingly (11), thought the event was a great opportunity. Mattingly has been in the club for two years, and says he participates in the extracurricular because he feels as though he has a duty to continue the tradition of his family as business leaders of the area. He believes that this was a very good opportunity for students to gain experience, so they do not flop in a real interview and would definitely participate in this again next year. Mattingly will be presenting in a group on Sports Management, and will also attend State with this presentation. 
Another club member, Madeline Oxendine (12), also really enjoyed this event. "It was a fun, new experience," she said. "It got us to boast about ourselves, which we're told we're not supposed to do. You were able to tell the good and bad parts about yourself." This is Oxendine's second year as a club member. She thinks the club is a "good experience for future business endeavors." Oxendine is going to present on Broadcast Journalism and hopes to take the presentation to State.
These business leaders have already started what looks to be a productive year, and have many events to come. Their next big event is coming up next month, where the members will have their first chance to give their presentations. Winners of certain test categories will also be announced. The event will be held at SIU in Carbondale on January 9. 
About the Writer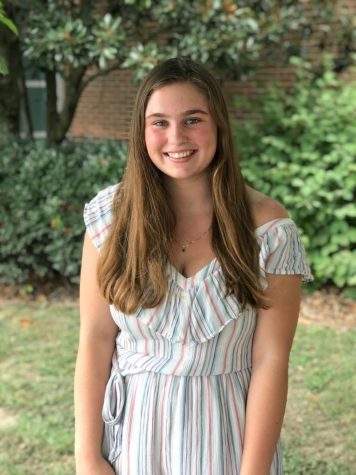 Abby Smith, Yearbook Editor
Abby Smith is a junior and a first year journalism student. This year, she is the editor of the yearbook.

Abby enjoys music, playing guitar, and art....