Disney+
Everyone loves Disney movies and now they are all located in one convenient spot.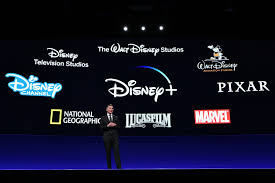 A few months ago Disney announced that they would be releasing a new streaming service and this past week they delivered. Disney+ was released to the public on November 12 and boy did they deliver. Overall, it has the same aspects as the other popular streaming services such as Hulu and Netflix; yet, it has the famous Disney touch. This app is everything that Disney fans have dreamed of. They have made it easier to rewatch your favorite throwback episodes or binge the newest addition to Star Wars but, is it worth the hype?
For the most part, Disney+ runs nearly identical to your other favorite streaming services. The app has multiple different categories that make it easy to surf or to find something to watch. On the home page, movies are separated into five different groups: Disney, Pixar, Marvel, Star Wars, and National Geographic. Disney has also added throwback shows such as Lizzie McGuire, That's So Raven, The Suite Life of Zack and Cody, and many more. Not only have they included all of their movies and shows, but also at VidCon they announced that there will be Disney+ exclusive movies and TV shows uploaded to the app. You can find your favorite shows and movies and add them to your watchlist, however, there is not a "keep watching" tab to go back to the shows you have been binging. If you use Netflix or Hulu there is either a tab or selection bar that shows you the shows you have recently watched or a movie you left off regardless of whether or not you have it on your watch list. The home bar, located at the top of the screen or as a side bar, makes it easy to access the search tab. The overall layout of Disney+ is efficient and is easy to use for all ages. 
Disney+ is a hit, especially among teens. Hayley Franklin (11) said "It lets me relive my childhood; it's interesting to watch it now because I'm the same age as the characters rather than watching when the shows first premiered." When asked what her favorite part of Disney is, Alivia Hilliard (11) expressed "I love how they have included National Geographic. They have something for everyone." Not only does it include all of the classics out of the vault, but they have all of the National Geographic specials making their streaming service appealing for everyone.
Disney sells subscriptions in two options: you can either subscribe to Disney+ monthly or yearly. For a month to month subscription it is $6.99, however you can buy a yearly subscription for $69.99 which makes your monthly cost $5.38. If you absolutely adore everything about Disney and their movies, I recommend to opt for the yearly subscription. It has all you could ever want and they are continuing to expand their collection of shows. Disney+ may be new to our lives, but it has already found its place in our hearts. 
About the Writer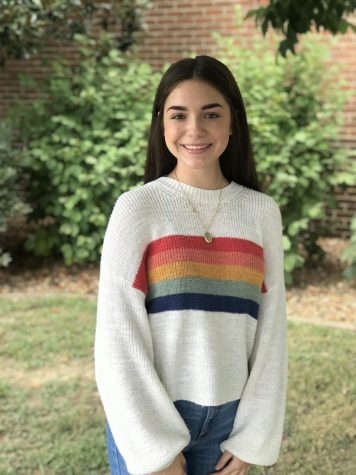 Makay Russell, Social Media Manager
Makay Russell is a junior at Herrin High.  This is her first year on Tiger Journalism and she manages social media for the team.  Makay is an avid reader...