Math Team Conquers the SWIC Series
The Trophy Comes Home Again
The Math Team has recently been trying its luck in a four-part competition series at Southwestern Illinois College. After a fun day spent at the mall, the team ended this series on November 4 as they brought home the overall championship trophy once again. 
Placing for the Tigers this round included freshman Cameryn Champion in sixth place with eight and a half points. Scoring for the sophomores were Lauren Johnson in fifth with 14 points, Logan Nitzsche in second with 16.25 points, and Alyssa Stallman earning first with 22.25 points. Johnson remarkably earned the same as an opponent, receiving a tie in her placement. For the juniors, Jaden Lake earned sixth place with 21.75 points and Kelsey King earned first with 31 points. Seniors Jillian Dix earned third with 26 points, and both Gavin McCluskie and Jake Baumgarte earned first with 28 points. Herrin's four-person team of McCluskie, Lake, Johnson, and Champion earned first place with six of ten correct. Overall, the team brought home the first place trophy with a cumulative score of 760 points. The second place team, Mascoutah, earned 594, a long jump from the champions. 
Looking forward to the next four competitions set for next season, coach Jeanie Nagrodski proudly exclaimed "this is nothing compared to our spring season." Owing success to the well-deserved, Maria Camarato (12) clarified, "it is because of our coaches; not us." The students have already received practice tests from their coaches for the regionals competition on February 22. 
About the Contributor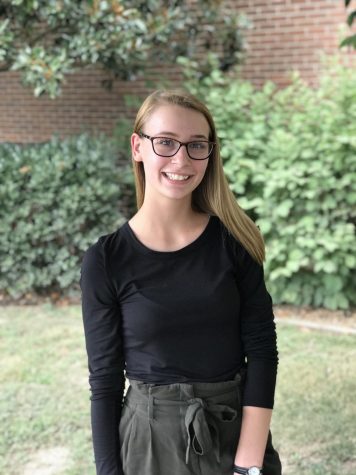 Kelsey King, Copy Editor
Kelsey King is a junior in her first year of Tiger Journalism. She is the class's Copy Editor and spends her time practicing for Math Team. She also enjoys...