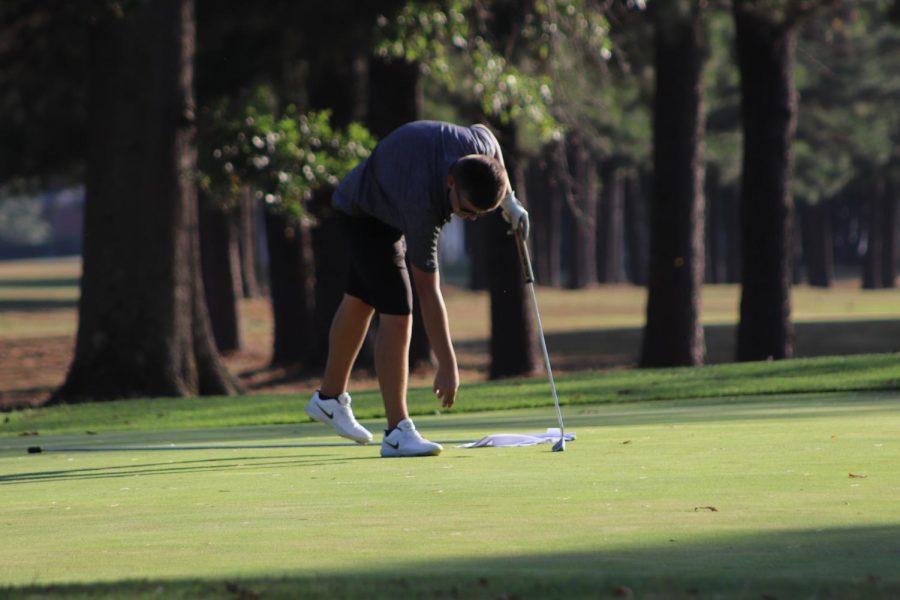 Aubree Williamson
As the season begins to calm down and the weather cools off, both HHS Golf Teams are only turning up the heat. With a star golfer on both the Girls and Boys Teams, they are considered very threatening opponents to other surrounding schools. 
Josh Green, a senior, medalled at this year's conference for the Boys Team, coached by Eric Ewell. "My main goal is to hopefully make it to State and place within the Top Ten," said Green with nothing but pure excitement on his face. He also claims that "Golf is my passion; I'm just very passionate about it." He dreams of hopefully going to college on a scholarship and continuing to succeed very tremendously when it comes to his passion. With all of Herrin High School behind him, this has made to be a very promising season both for the team and individuals. 
Junior Zoe Williams is everyone's favorite kind of player, one whose favorite competition to beat is herself. She claims that "At the end of the day, I am my biggest competition. When I get out there it's just me and the ball, and there's always room for improvement." Williams's goals are very similar to the goals of Green; they are players based on self improvement and nothing less. Constantly setting both personal and school records, these golfers represent HHS in spirit, stamina, and everything in between.  
The Girls Team has recently competed on Wednesday, Oct. 2 and suffered a tough loss. The Boys Team also competed this week on Tuesday, Oct.1 and had a triumphant win.