Math Team Starts at SWIC
They came home with eleven individual awards.
The Math Team came back into competition at Southwestern Illinois College on September 23. Here, the Tigers went head to head against five schools. This was just the first of a series of four rounds of tests at SWIC.
After many practice tests, including a team test on the bus, the team was well-prepared for this event. All their efforts paid off as they came home with eleven individual awards, including all the first place medals. Among the winners were Freshman Jeremiah Stemm in 6th, Cameryn Champion in 3rd, and Fox Connor in 1st, Sophomores Lauren Johnson in 4th, Logan Nitzsche in 3rd, and Alyssa Stallman in 1st, Juniors Jaden Lake in 5th and Kelsey King in 1st, and Seniors Gavin McCluskie in 4th, Ashton Hawk in 3rd, and Jake Baumgarte in 1st. Herrin's highest-scoring team of four consisting of Fox Connor, Lauren Johnson, Kelsey King, and Jake Baumgarte also returned home with second place ribbons.
The Math Team will return to SWIC on October 7 for round two.
About the Contributor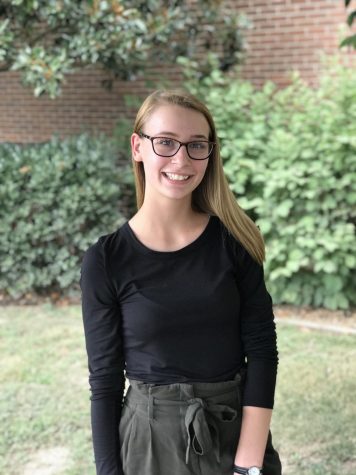 Kelsey King, Copy Editor
Kelsey King is a junior in her first year of Tiger Journalism. She is the class's Copy Editor and spends her time practicing for Math Team. She also enjoys...