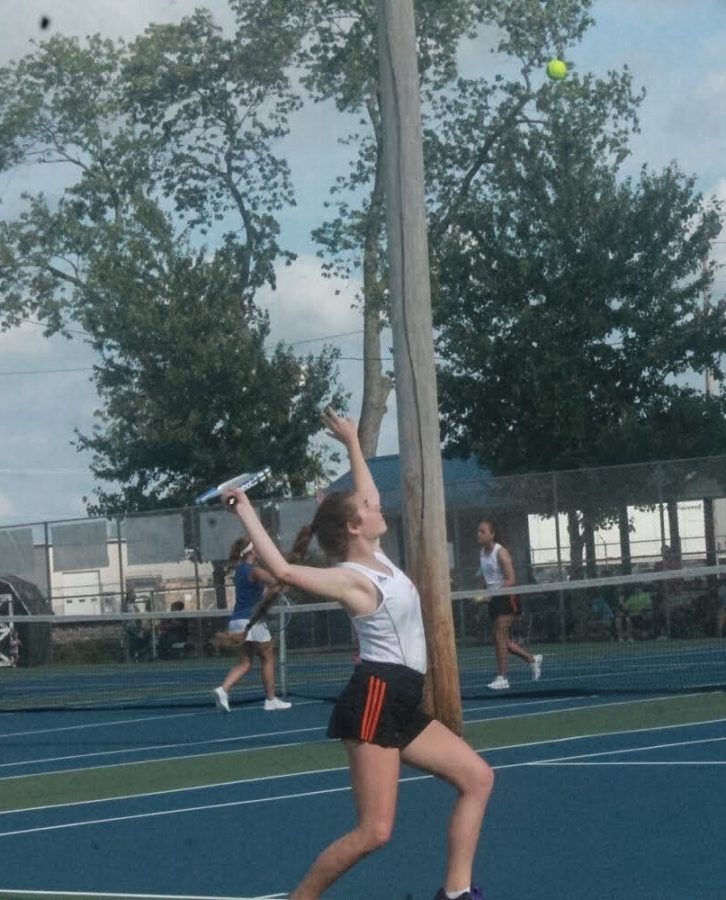 Mackenzie Grist
The Girls Tennis Team has been eagerly preparing for the 2019 season by practicing every weekday, along with having Saturday practices. At each practice, the team members are met with new challenges, whether it be strengthening their form, or working on footwork. The coach, Matt Snell, has been coaching Girls Tennis for 14 years now. He is always sure to teach and encourage the players to always be their best, and to enjoy every moment. By having enthusiasm in his job as a coach, the Girls Tennis Team is a fun yet competitive environment. 
On Monday, August 26, the team had their first match of the season against Flora. After many close matches, the overall score was 0-9, Herrin-Flora. Although the team as a whole didn't win, it was a great learning experience for everyone. There will be many more winning opportunities in upcoming matches and invites.
"I think we'll have a solid season. We'll win some and lose some. I want us to be our best at the end of the season and ready for state," says Snell. When asked what some goals for this season are, he replied, "I think a goal of winning our first match against Carbondale is a good goal. Qualifying some players for state is always a goal. And I'd like to finish the season with as many wins as losses." The goal of winning is important to the team, but as Snell has said, losing can be an opportunity to learn.
Hopefulness and excitement fills the team this year. "I see a lot of potential in this group, and no matter what, we're gonna get a lot of experience, and have a lot of fun," Snell expresses.